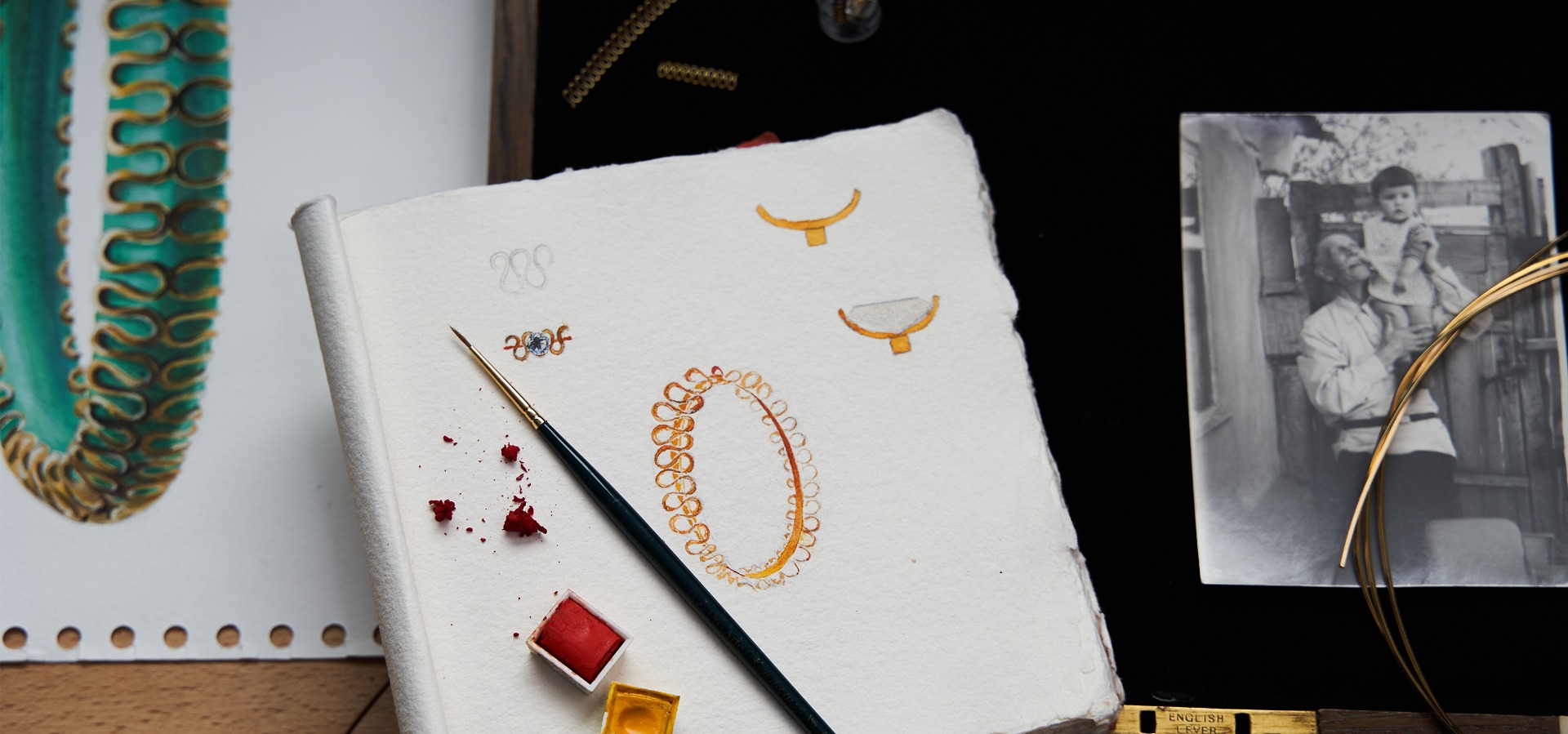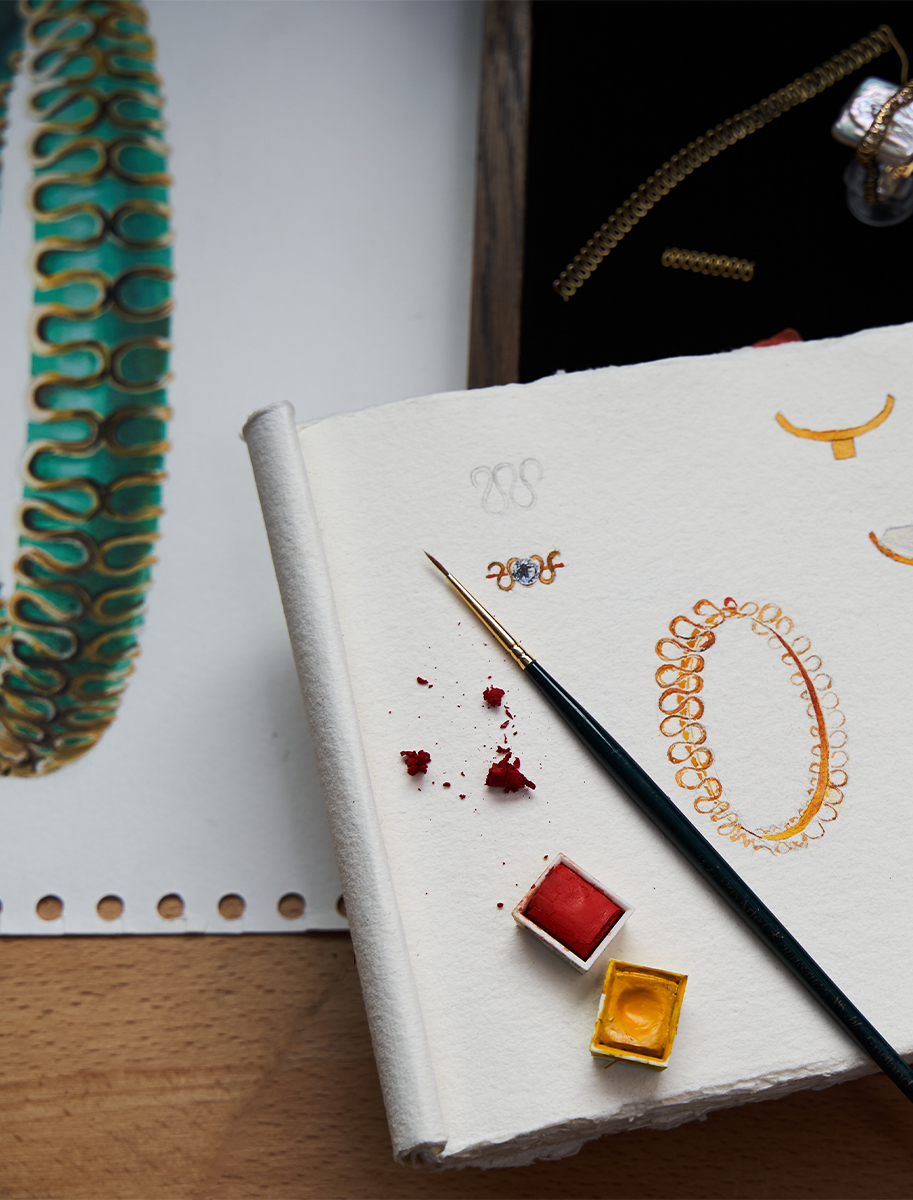 We are a fine jewellery brand applying 4th generation family metal wire techniques. We ethically source and use gold, platinum, pearls and gemstones to create jewels that resonate now, rewrite the norms of luxury and celebrate curiosity and passion.
The brand
Dementiev was founded in London in 2020 by Leonid Dementiev and Svetlana Shmeleva. A fine jewellery brand that harmoniously brings together tradition and contemporary design and grows with its customers and community in a transparent and engaging way. Sustainability, ethics and passion are in the core of what we do.
Our designs naturally have strong Russian roots and references, yet they are free from ethnic aesthetic and cultural frameworks due to the transnational background and lifestyle of its founders. Dementiev reinvents the idea of the jewellery staple and invites you to let the contrasts that shine within you unravel and become part of our story.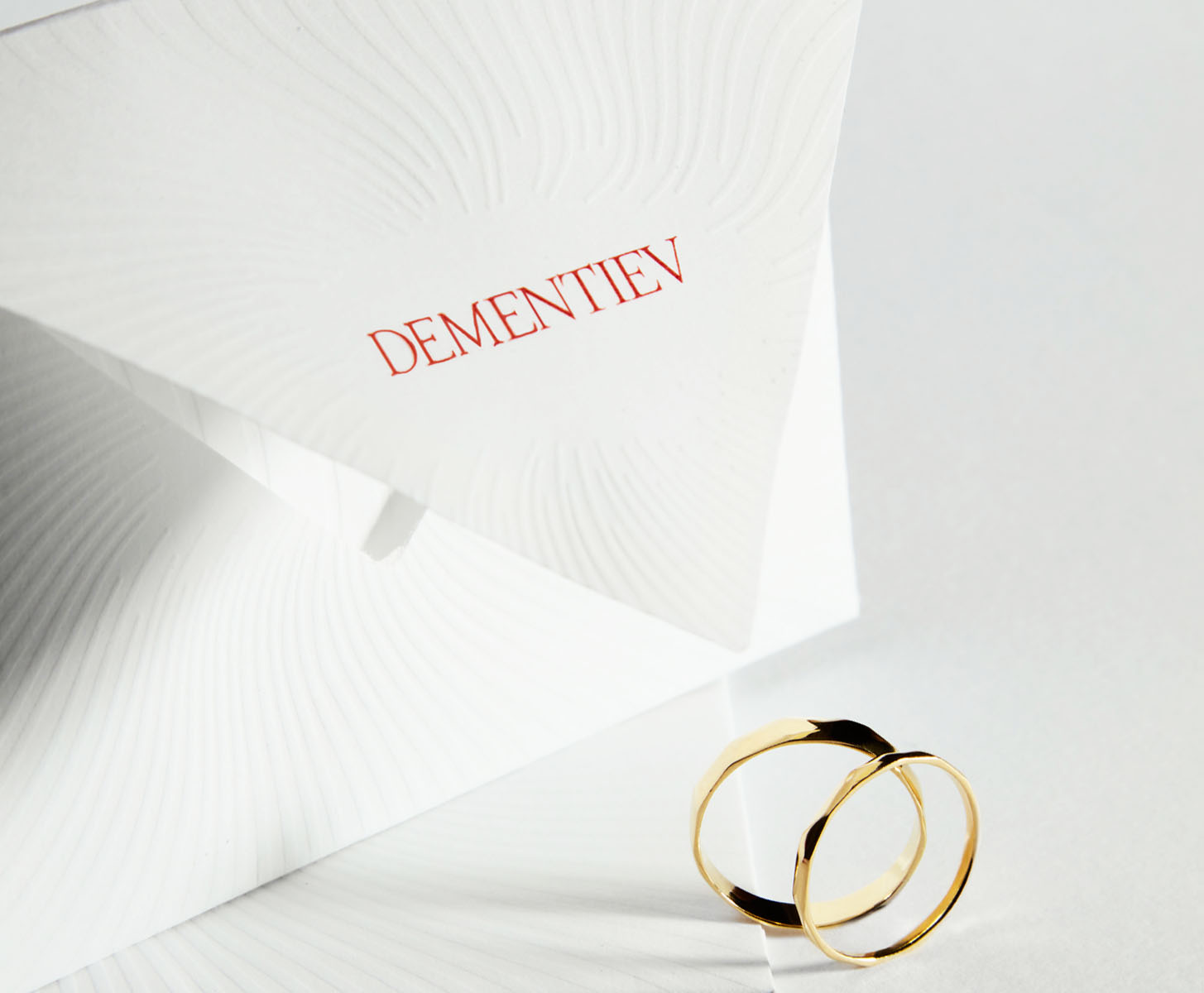 "Let the contrasts that shine within you unravel"
The designer
After earning a design degree at Central Saint Martins, Leonid worked for several years developing his own unique jewellery style and aesthetic. Whilst designing and making bespoke pieces for his international clientele, Leonid was also represented by and showing his artworks in a prestigious gallery in Amsterdam.
Since 2018, Leonid has won several awards for his work including the prestigious GSWD awards for his goldwork technique and the way he is directly using fine materials. He is also a member of the UK Institute of Professional Goldsmiths and the Worshipful Company of Gold and Silver Wyre Drawers.
Leonid has also retained and developed his fashion background by collaborating with British fashion and jewellery houses, such as Theo Fennel and Thomas Tait for exclusive showcases and runway shows whilst being a regular at the Goldsmiths Fair and other jewellery events and gallery showcases in London.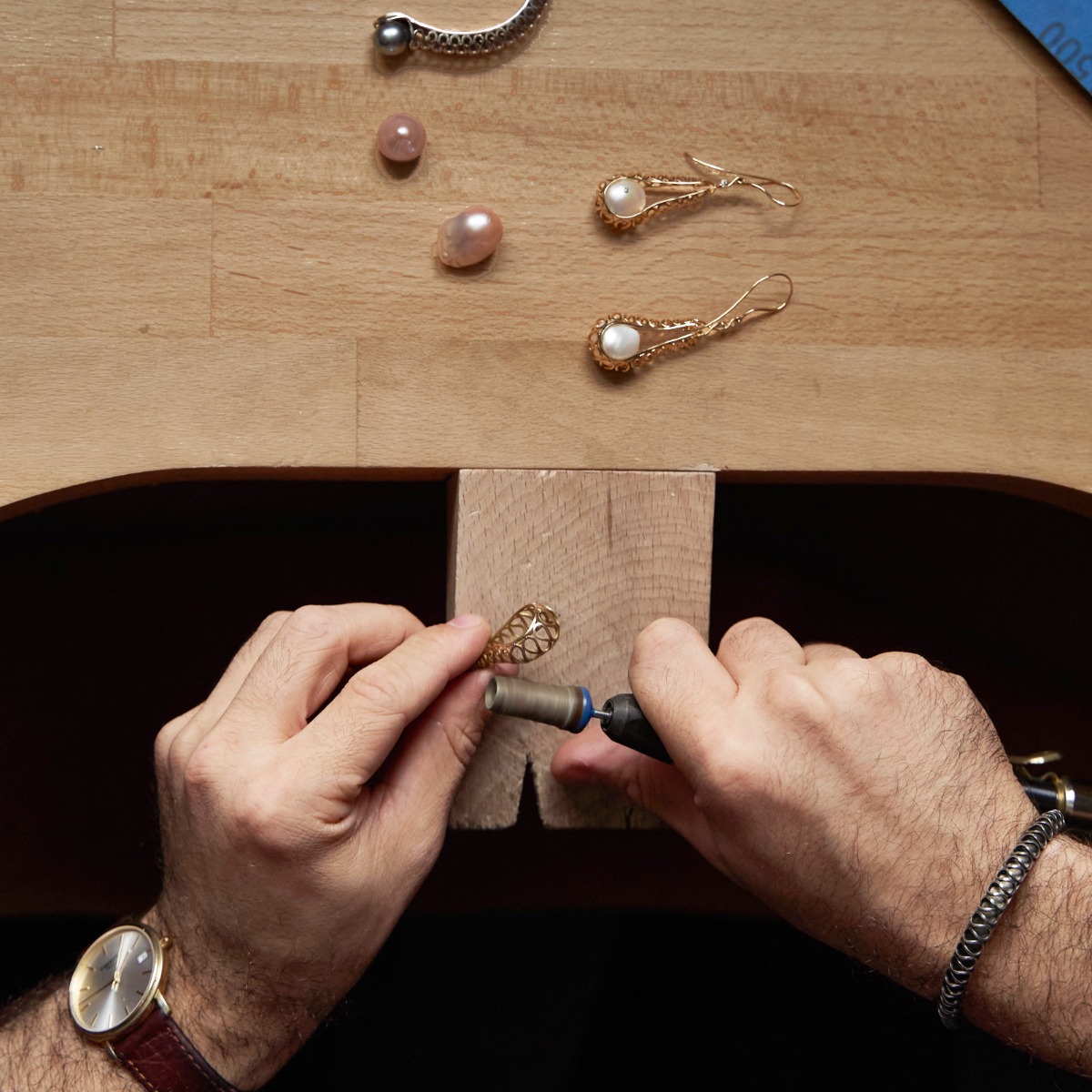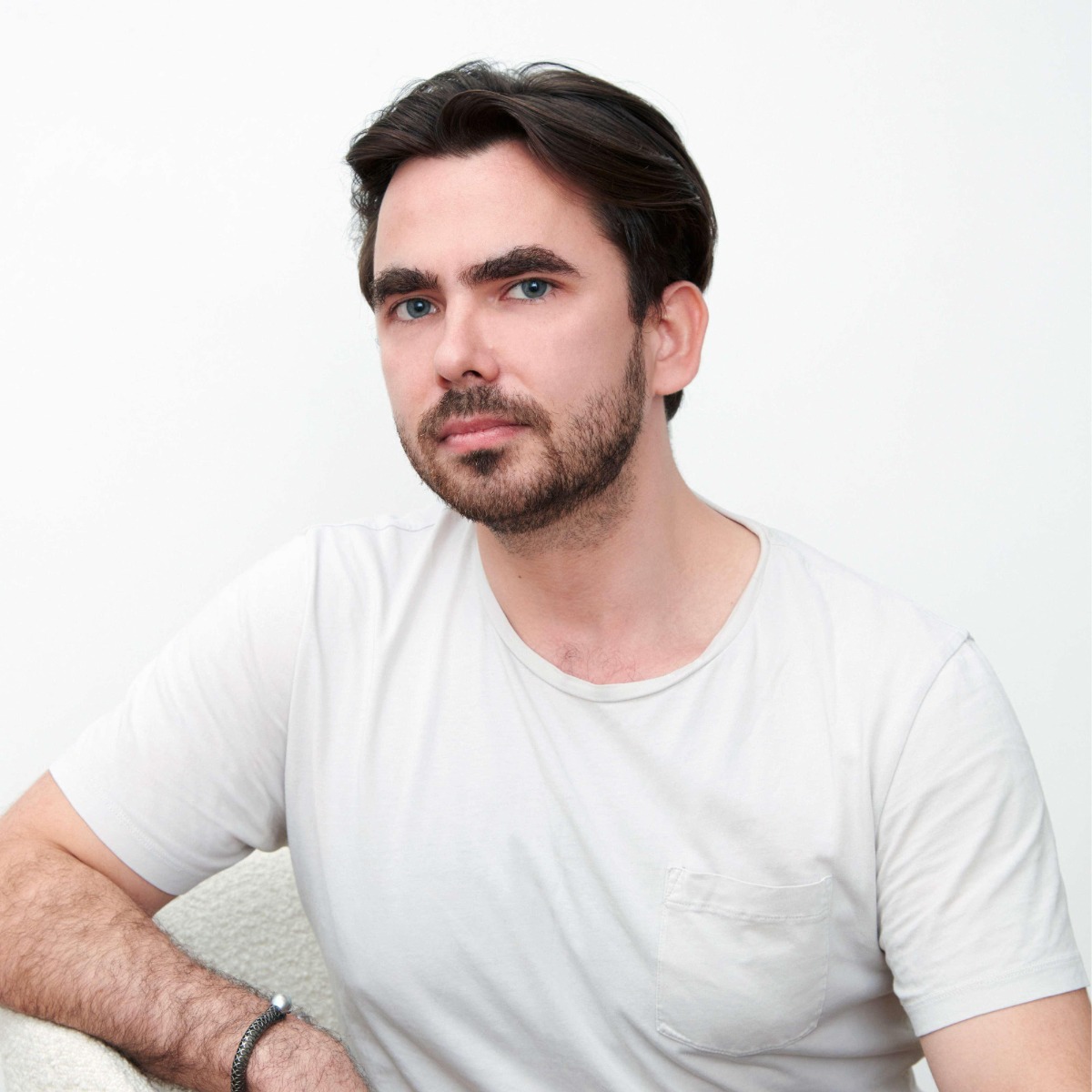 The crafsmanship
All jewellery pieces are made entirely by hand with low-impact methods in our workshop in London applying 4th generation wirework techniques that Leonid's great grandfather as a famous blacksmith first used in the 1800s in the Southem Russian region of Don. Leonid developed these techniques using fine materials, pushing their boundaries and crafting fine jewels with exquisite finish.
Our materials are ethically and responsibly sourced. We work with yellow and white recycled gold, diamonds adhere to the Kimberley Process as well as coloured gemstones that are all traced and ethically sourced from known suppliers in the UK, America, Asia and the EU.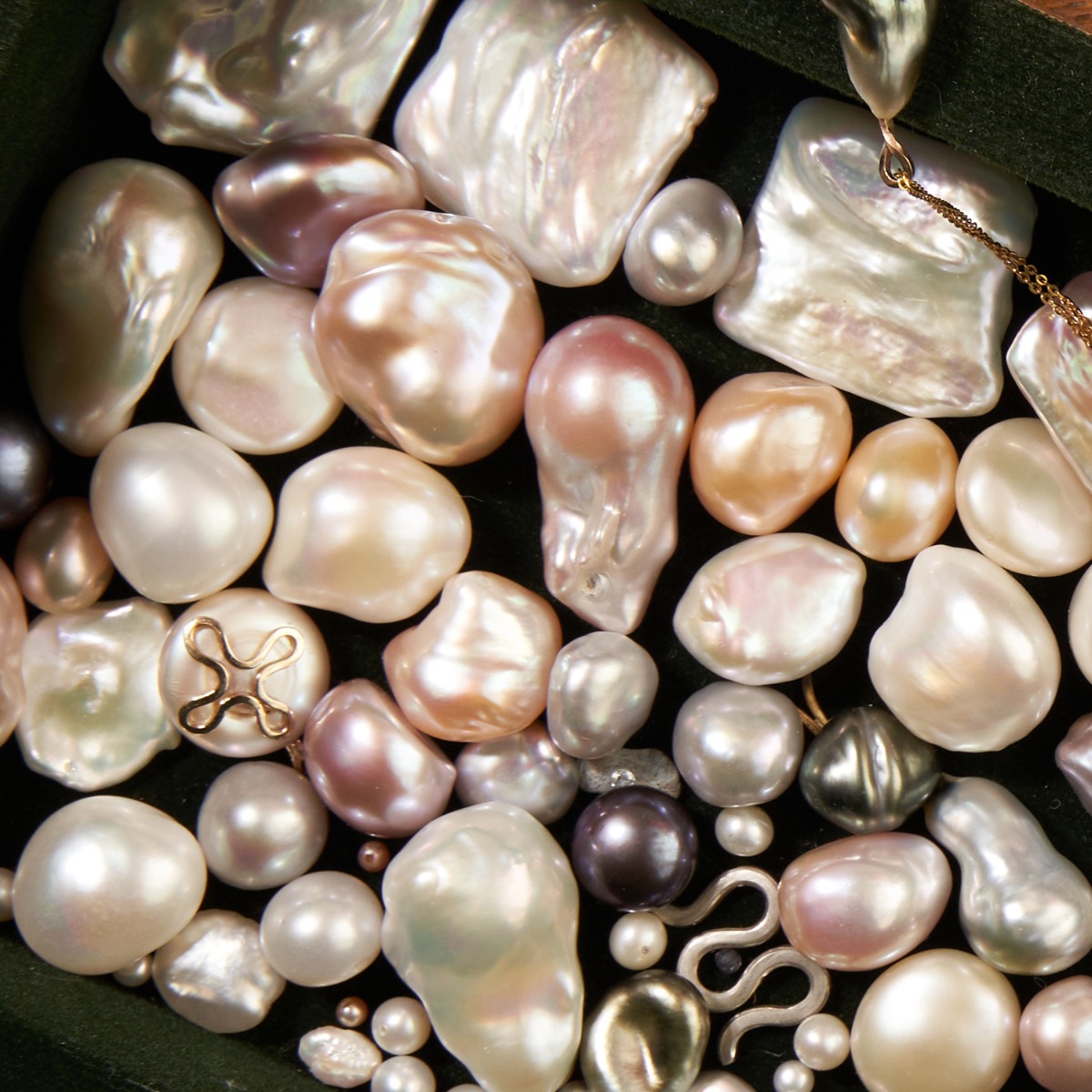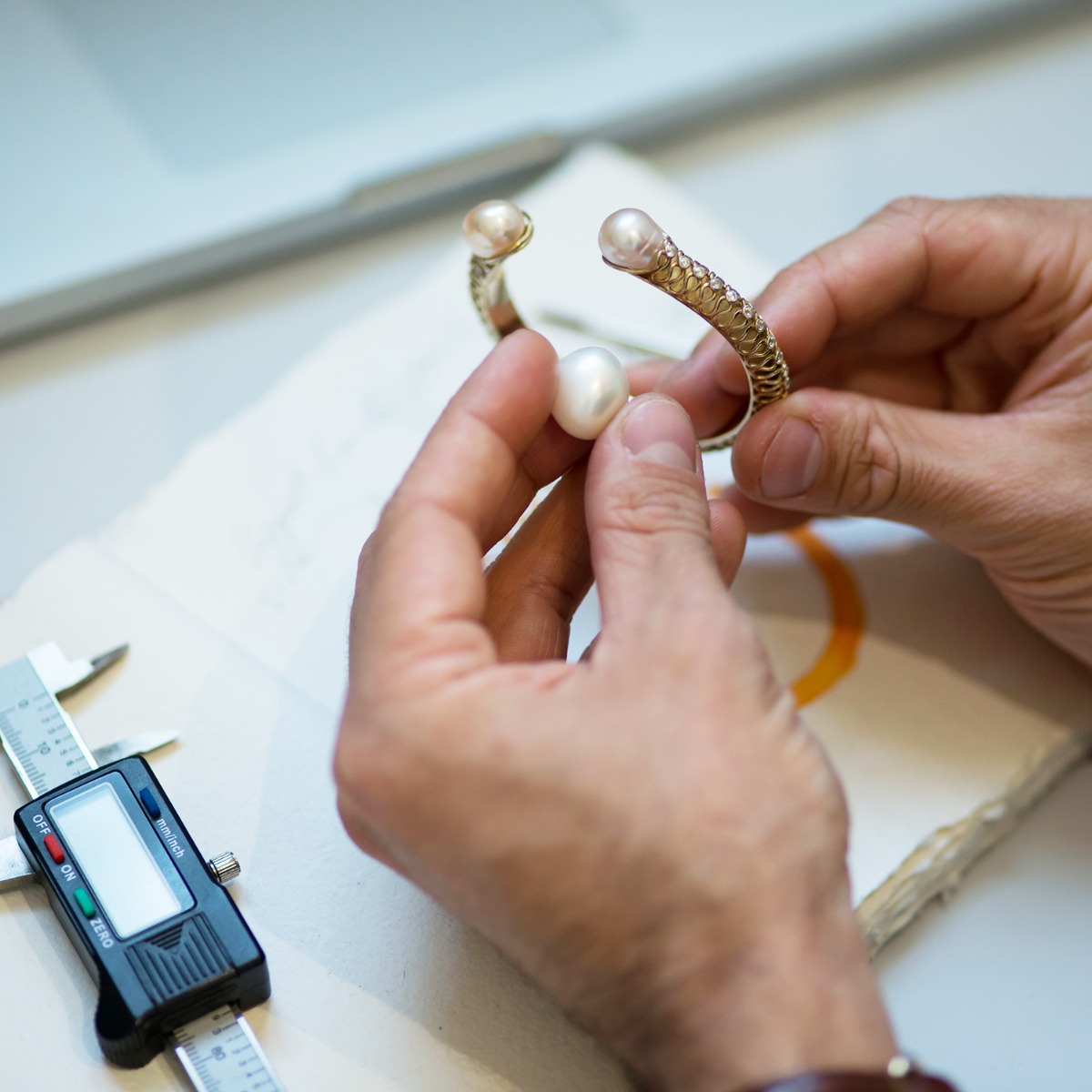 Most of our designs combine high polish and matt finish and derive from the way the actual materials from better with one another and on the human body with our designer always playing with shape, texture and patina when creating our ready made and bespoke pieces.
We celebrate curiosity and passion in a world of today that is free of limitations and the pursuit of the ephemeral.
We reinvent the idea of a jewellery staple