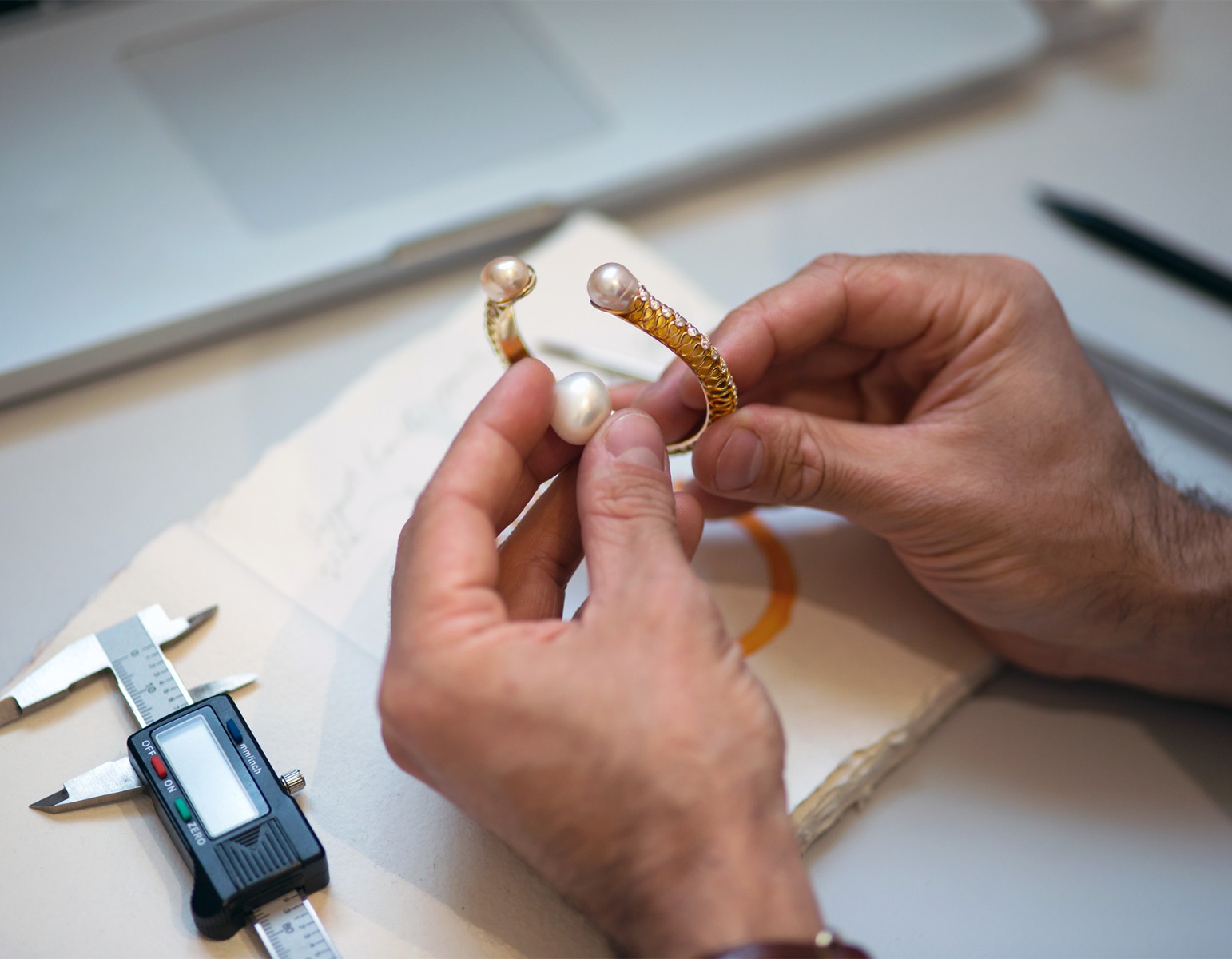 At DEMENTIEV, our focus is on people and their individuality. We aim to nurture self-expression and freedom through products and stories, ensuring sustainable, transparent and ethical practice across all sectors of our business.
We believe the key to being sustainable is treating everything responsibly and with passion, whilst supporting local trade and craftsmanship. Our relationships with our manufacturers, suppliers, team members and clients are of important value to us and we are working to build a transparent and first-hand connection with them.
Low impact practices
As a base practice, we design around low-impact materials as much as we possibly can. This means diamonds are certified by GIA or other acclaimed organisations which ensure our supply chains meet international labour standards, and don't include destructive environmental practices. We choose partners and suppliers who have the best possible practices within the parameters of the jewellery industry. These include fair labour and pricing standards, as well as transparent communication practices.
Local craftsmanship
All our jewels are made by hand in our workshop in central London. Our jewellery is designed and made by our designer Leonid whose technique has been passed down through 4 generations.
Origin matters
The new metals we use are sourced from a number of suppliers who all have metallurgy recycling facilities based in Europe. The gold we use is all recycled.
Minimum waste
Any metal cuts we have are recycled in house and not a single gram of metals goes to waste.
Transparency in the trade
We are happy to be a part of the inclusive community for all people who want to become a part of the trade. We want to give as many opportunities to the newcomers who are eager to learn and are willing to support a positive impact in our trade.
Diversity & equal opportunity
We believe in building a diverse and inclusive workplace. DEMENTIEV is an inclusive space for all racial and gender identities.