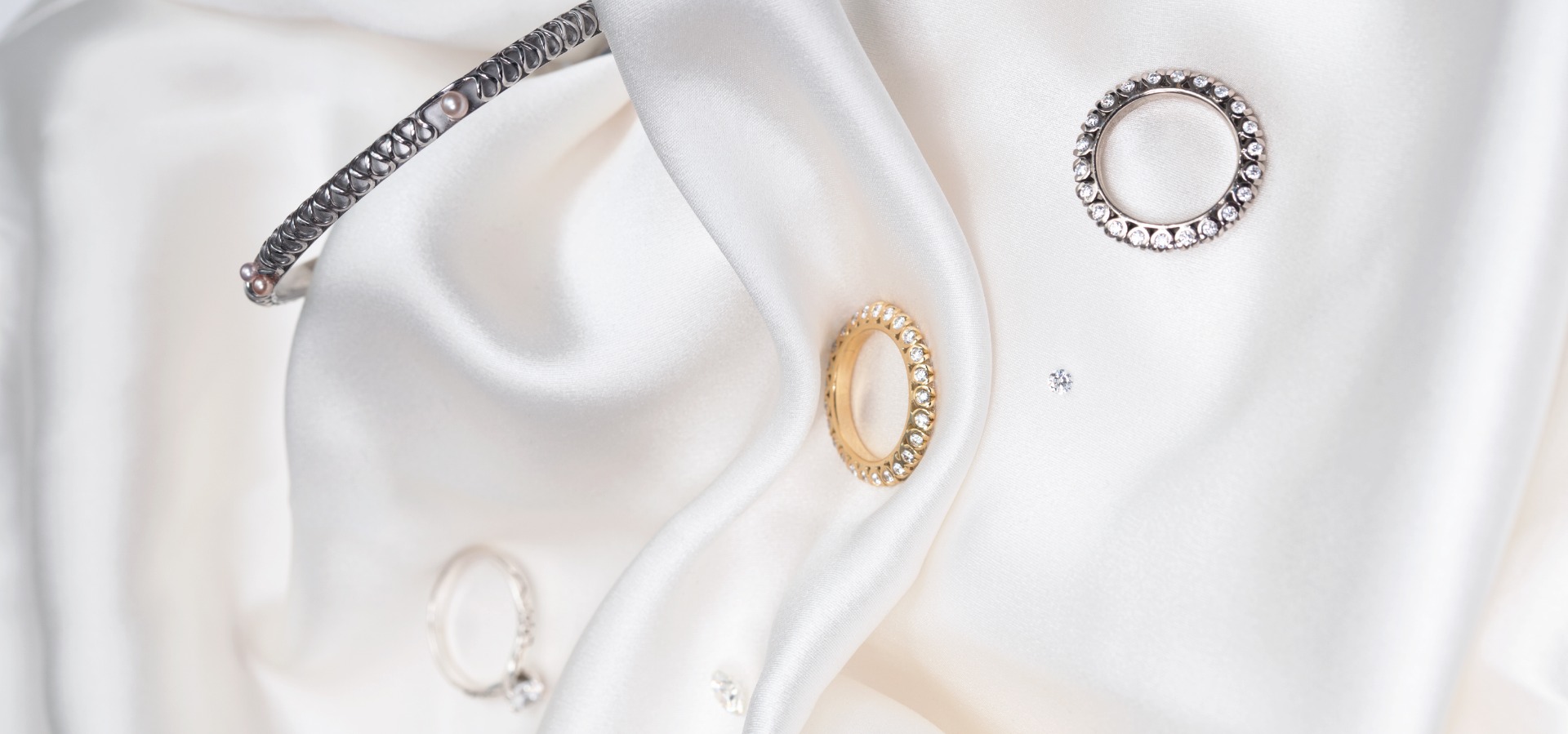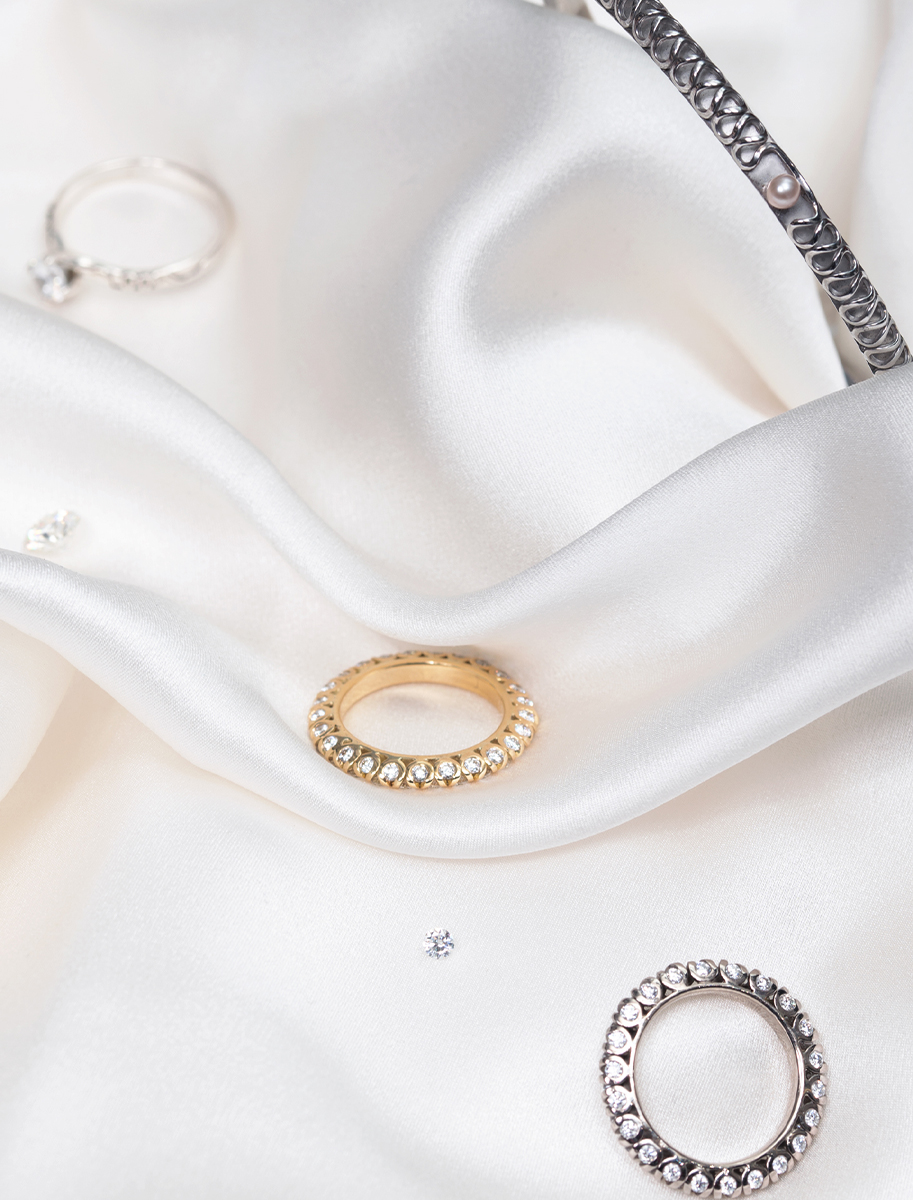 We are pleased to offer a wide range of services to help you bring to reality a special piece for a dream day of your life.
Exclusive Engagement
Designs
The Dementiev Bridal groups together our signature pieces with exclusive engagement and wedding designs, marrying tradition with a contemporary take on pure romance.
We want our bridal pieces to embody the aesthetic and emotion of you and your loved ones who will be sharing these unique moments with you, from the ceremony, the party and beyond.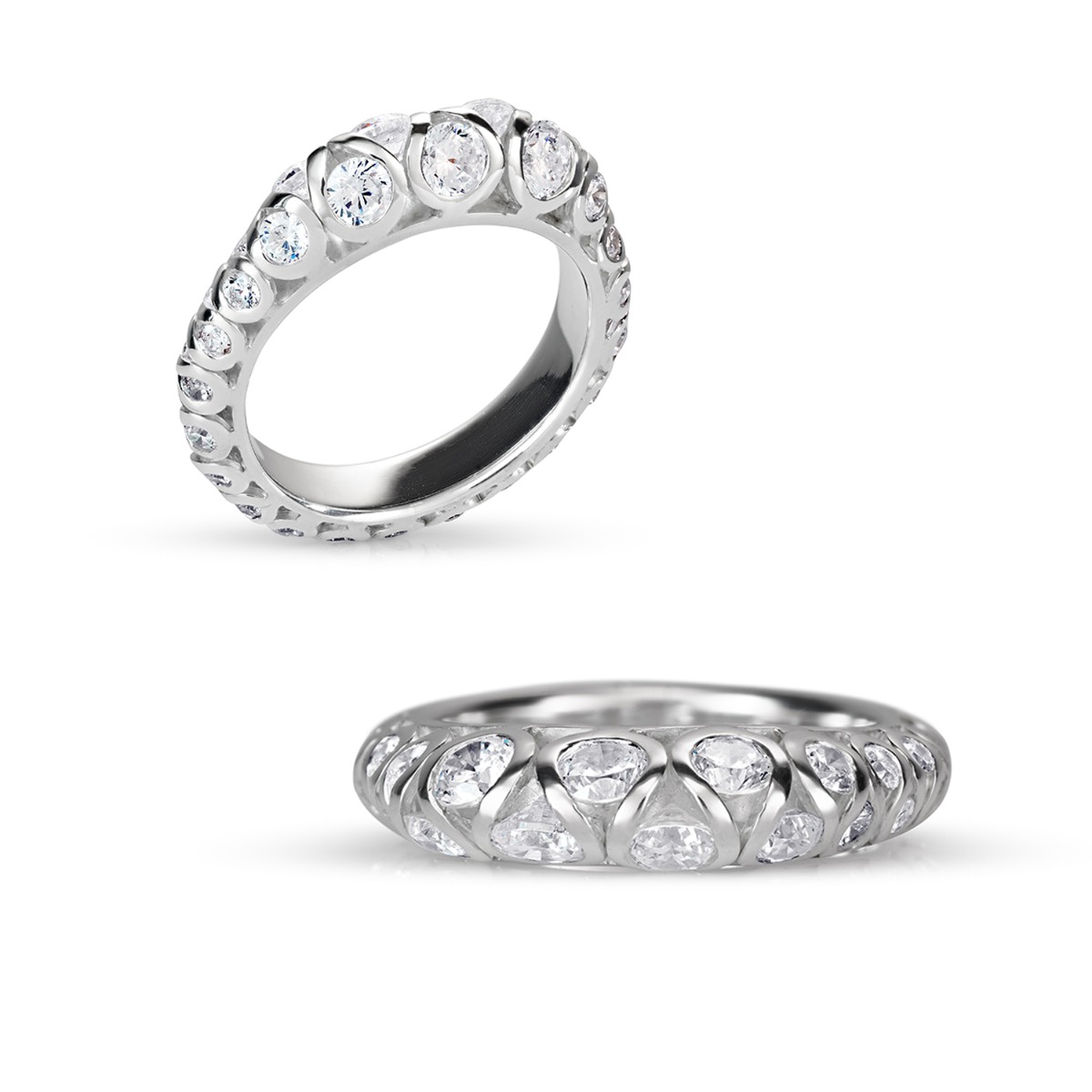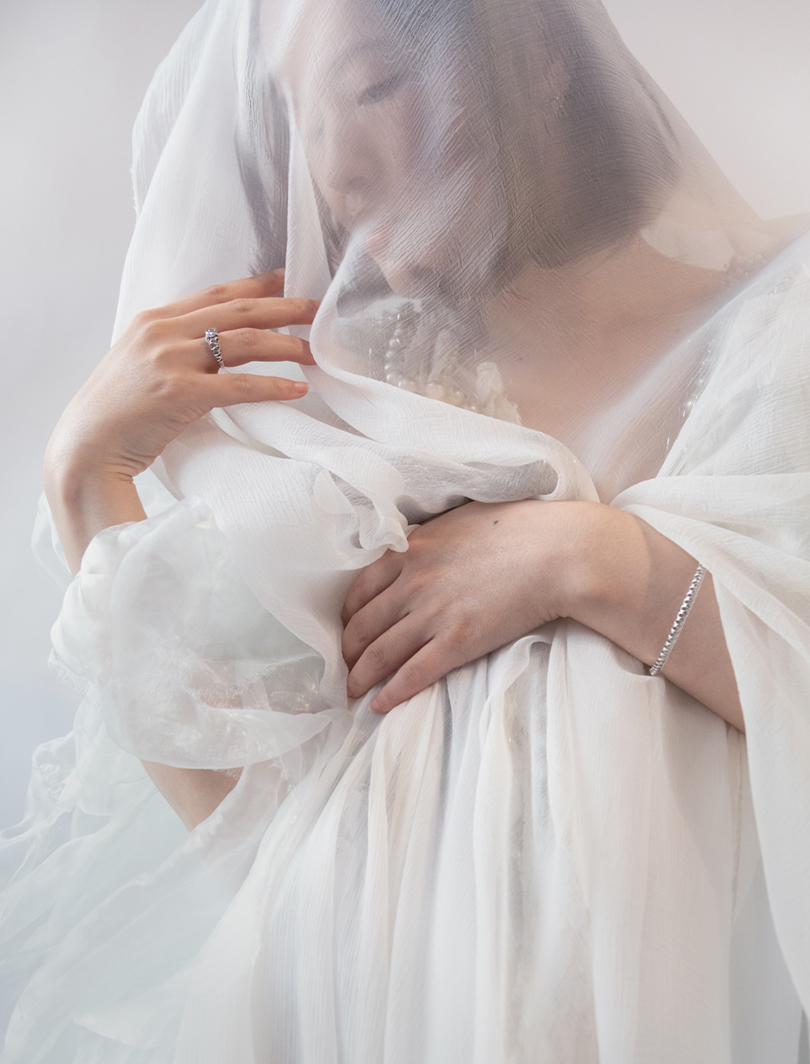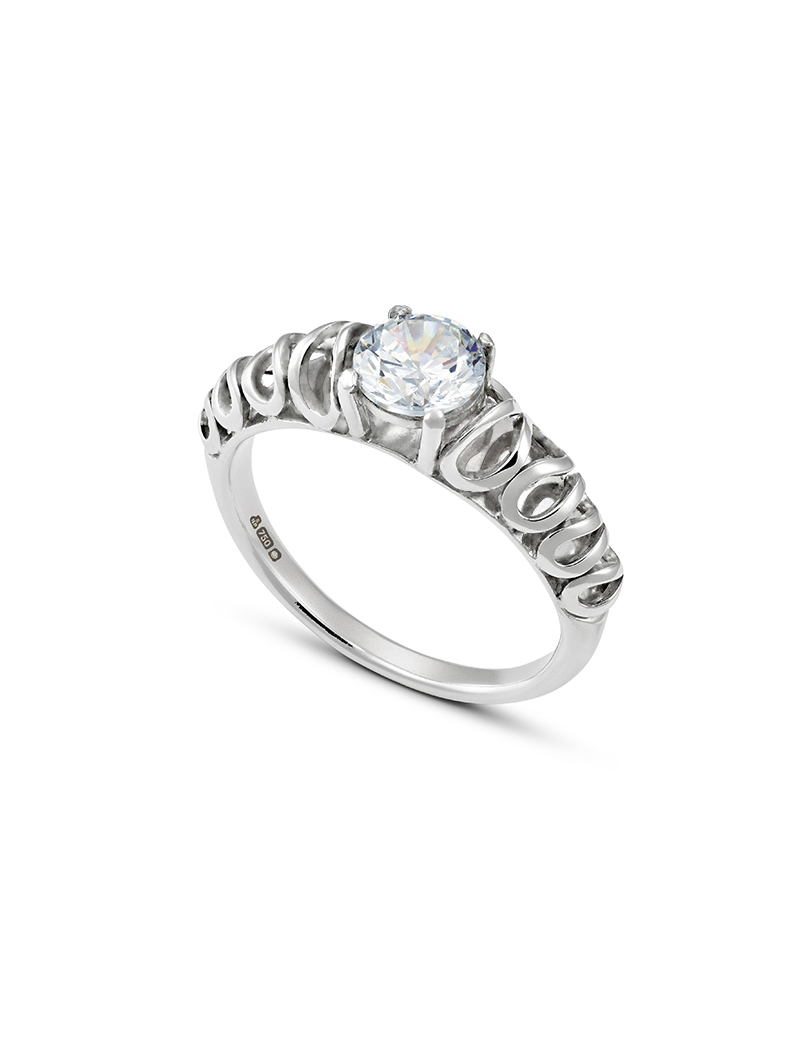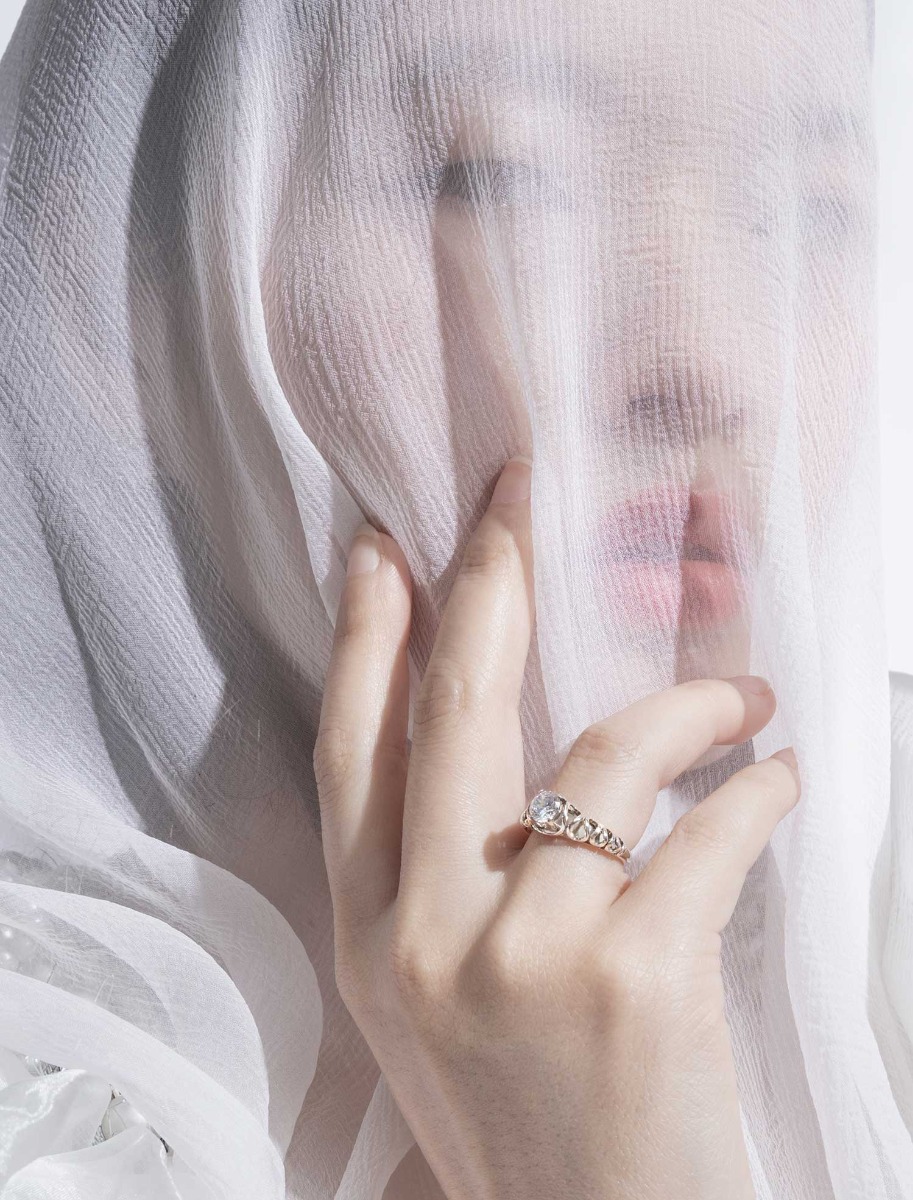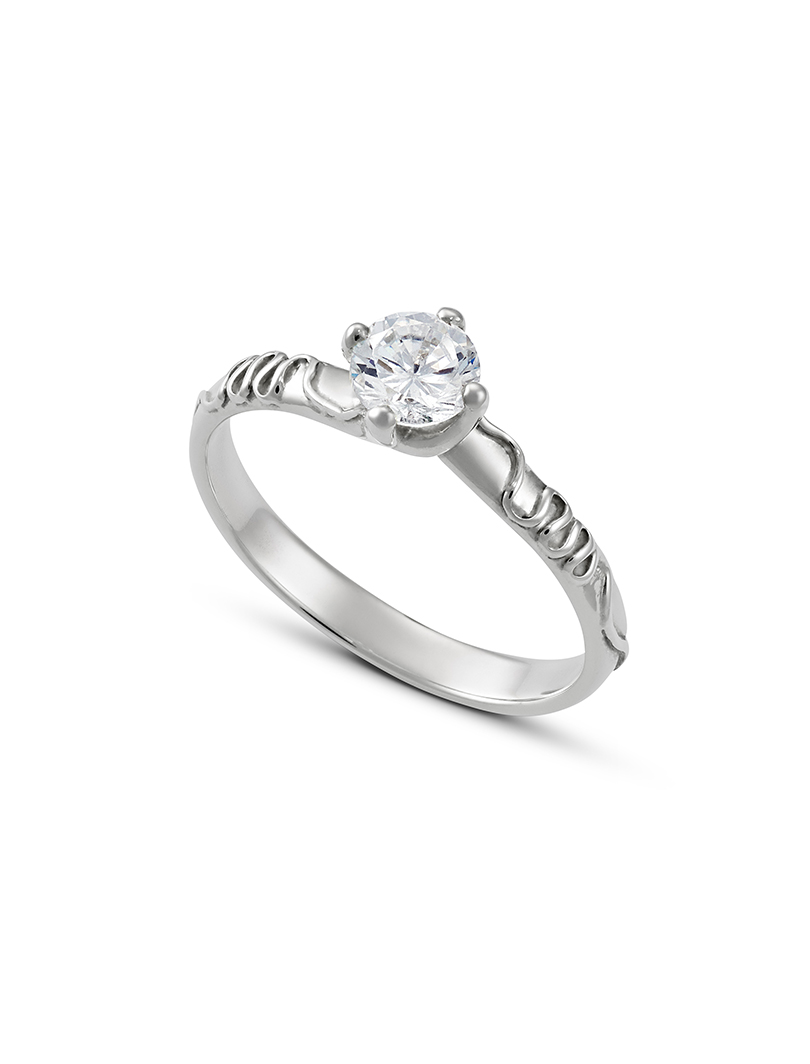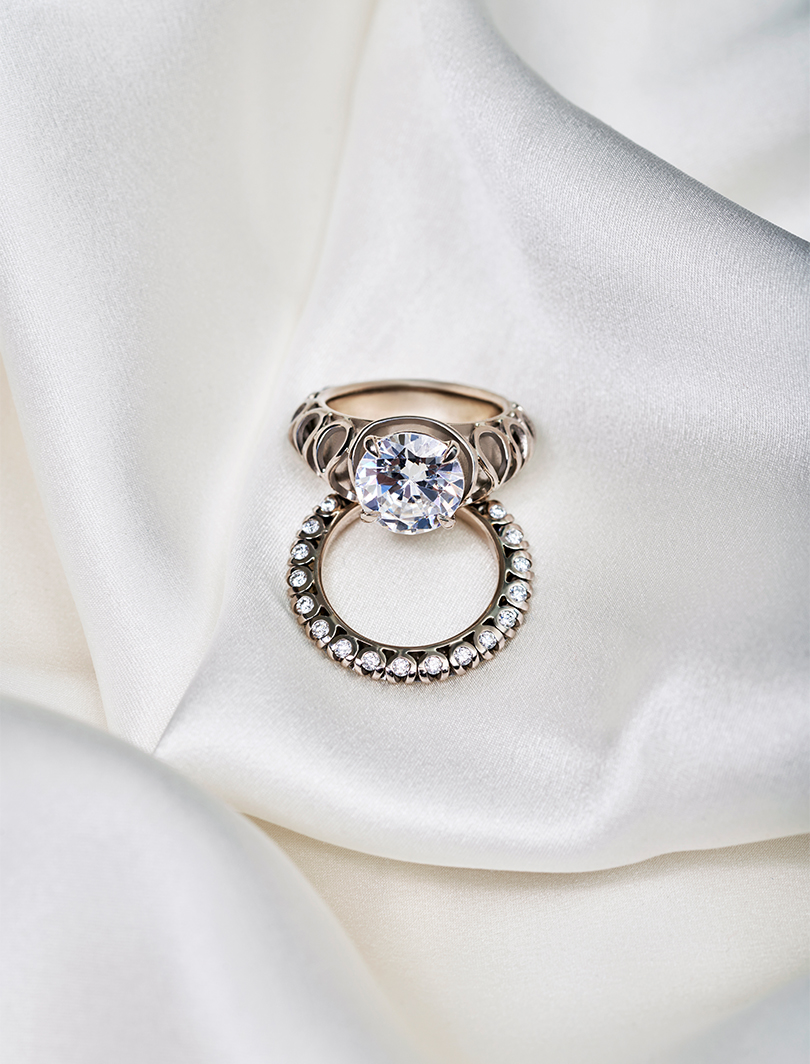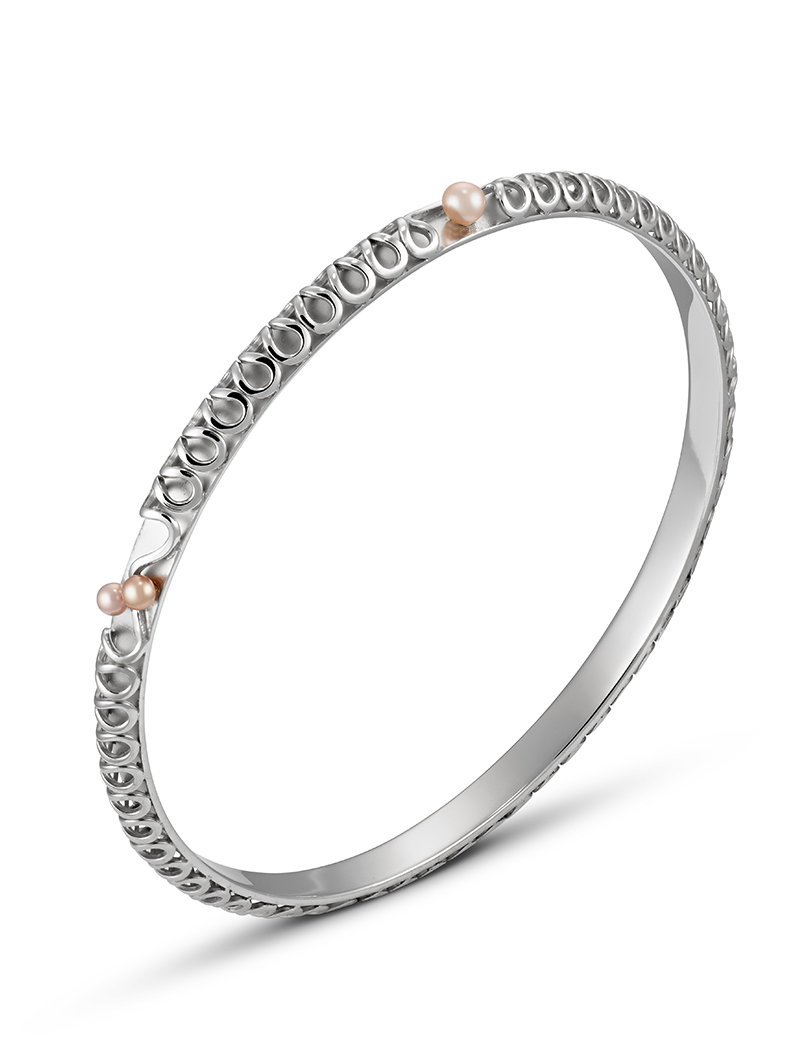 Finishes &
Personalisation
From engagement rings and wedding bands to pendants and bangles, all jewels are crafted in 18-24K white, pink or yellow gold in high polish.
We enjoy to listen, advise and follow your exact requirements and specifications.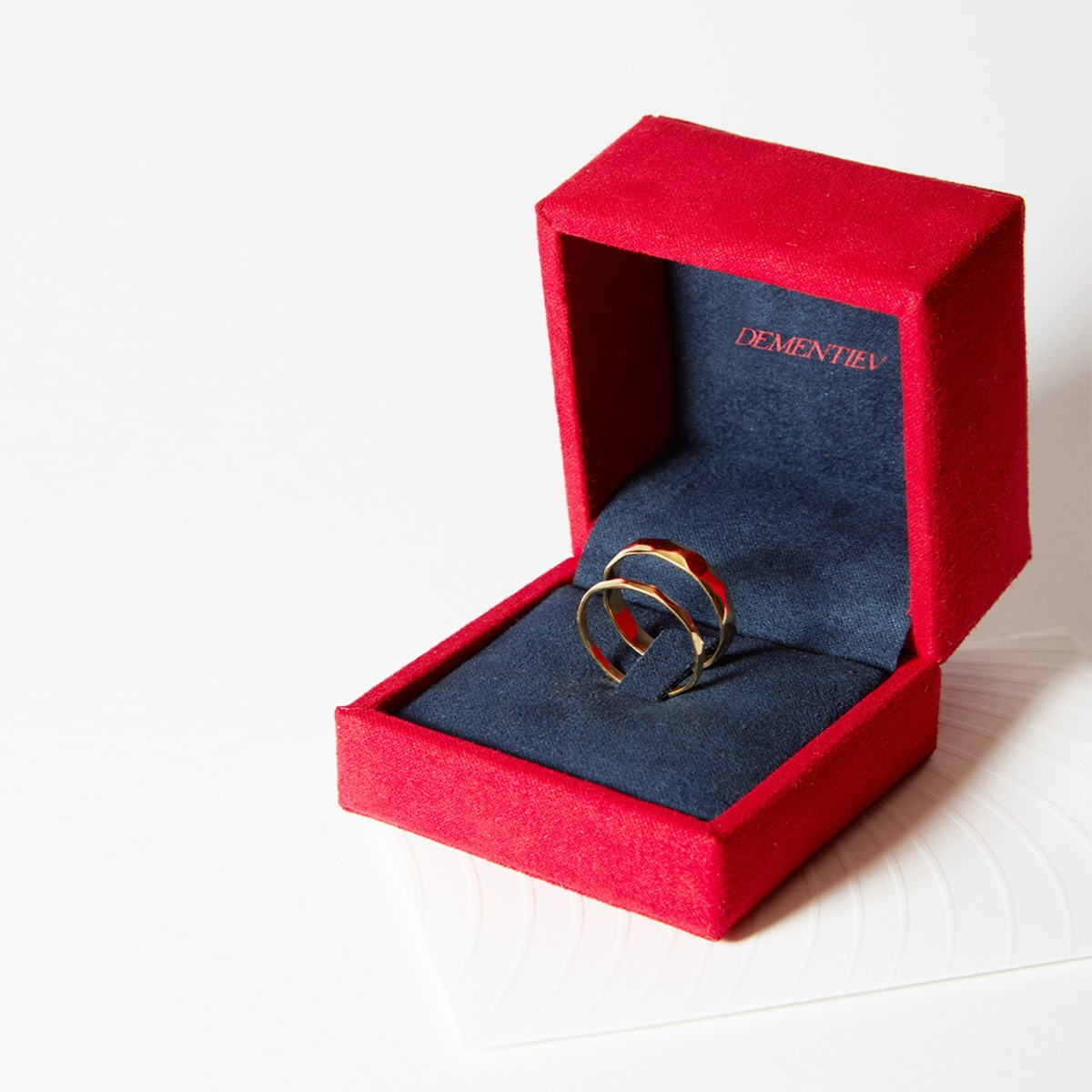 Stones
We also offer a variety of carefully selected, ethnically sourced and certified diamonds, as well as pearls and rare colourful gemstones to accompany your wedding piece in white or yellow gold.
Customise yuor own ring or choose from selection of wedding rings and bands.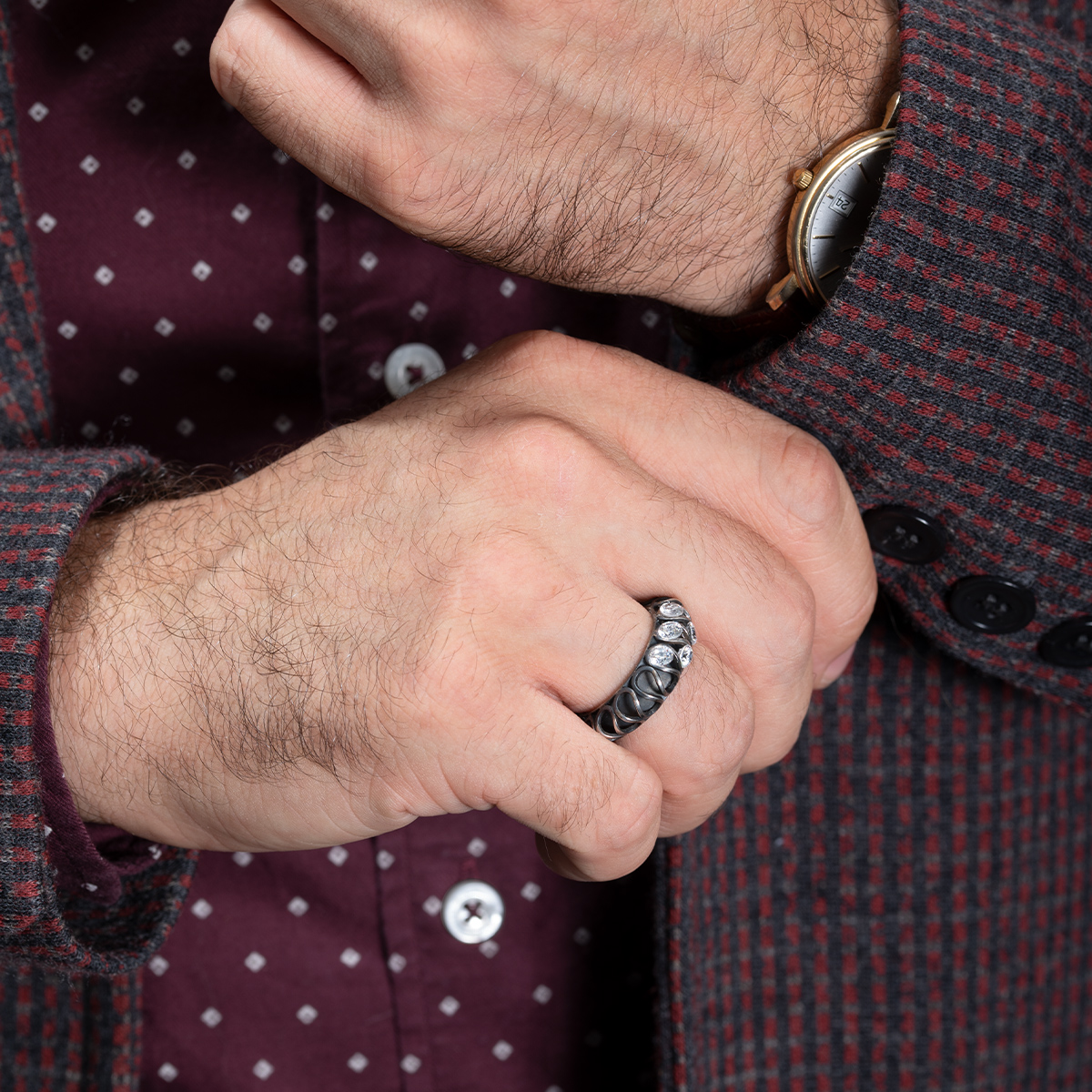 Men's Edit
Engraved with a name or a message, we offer a selection of rings for the groom or best man. You may also match them with a wedding band to further tailor your wedding look.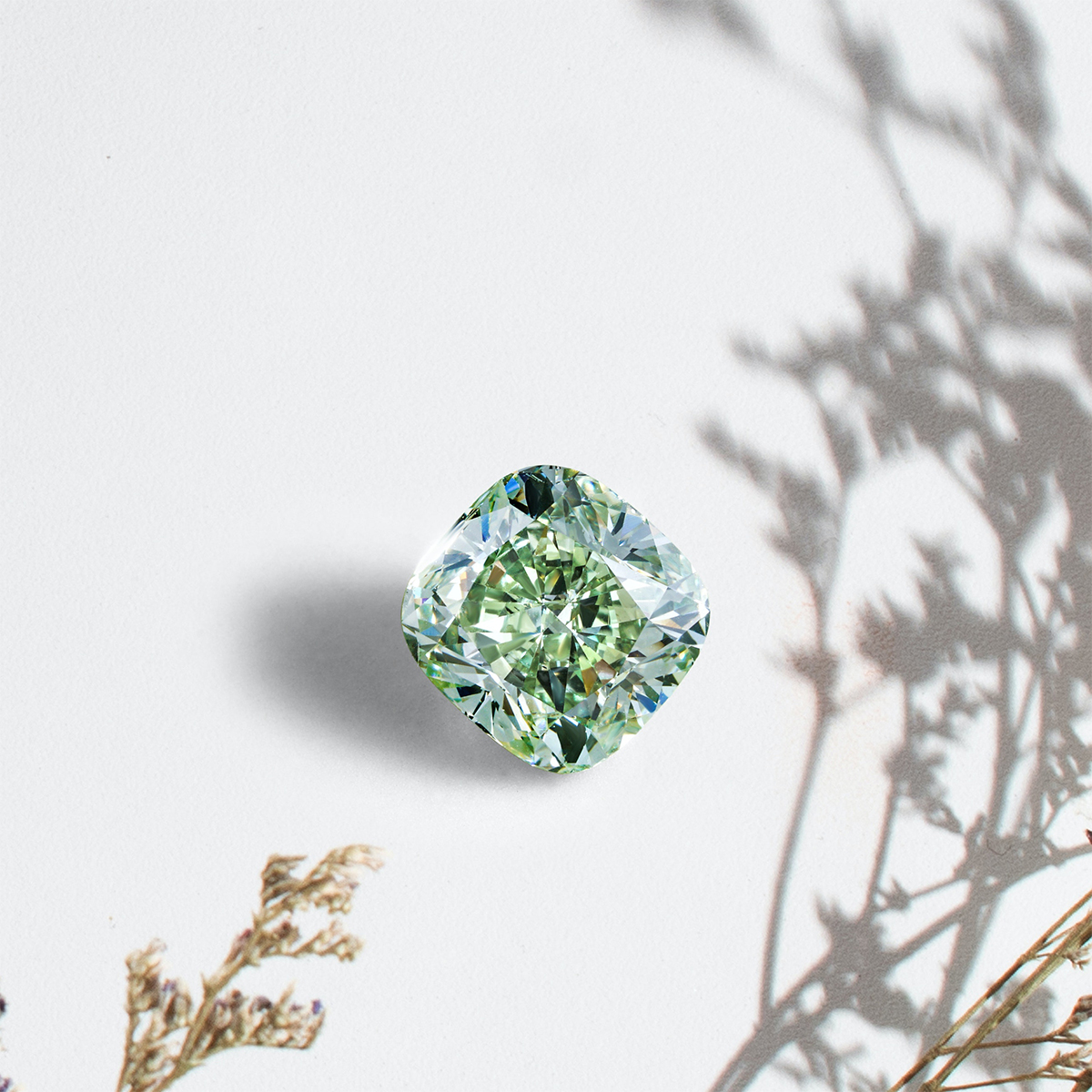 To learn more about our bridal collection and service or discuss your ideas with our expert team, please contact us or fill in the to book a consultation.